Die Stiftung hat die Aufgabe das Wissen der Sowa Rigpa Übertragung – der Buddhistischen Wissenschaft vom Heilen – zu bewahren und an interessierte Menschen weiterzugeben.
Dieses kostbare Heilwissen aus den Himalayas soll weiterleben.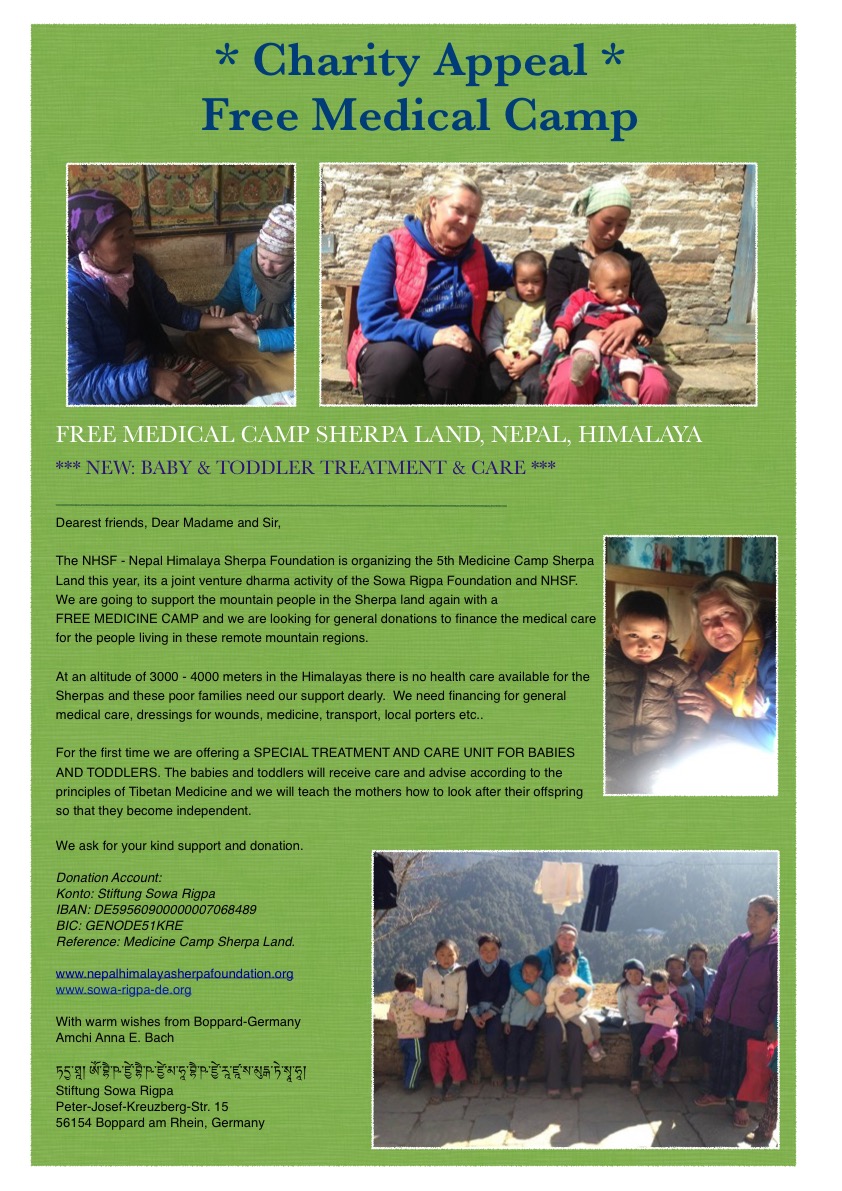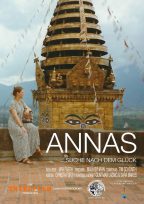 "Annas Suche nach dem Glück" Uraufführung: 27. November 17, Montag, ab 19.30 Uhrnta
56154 Boppard am Rhein
Cinema Boppard
www.boppard-stadthalle.de
Benefizveranstaltung für Dakar Tashi Gompa und Kindergarten Ripa in Okhaldhunga –
Nepal Himalaya
Eintritt frei! Spenden wären toll!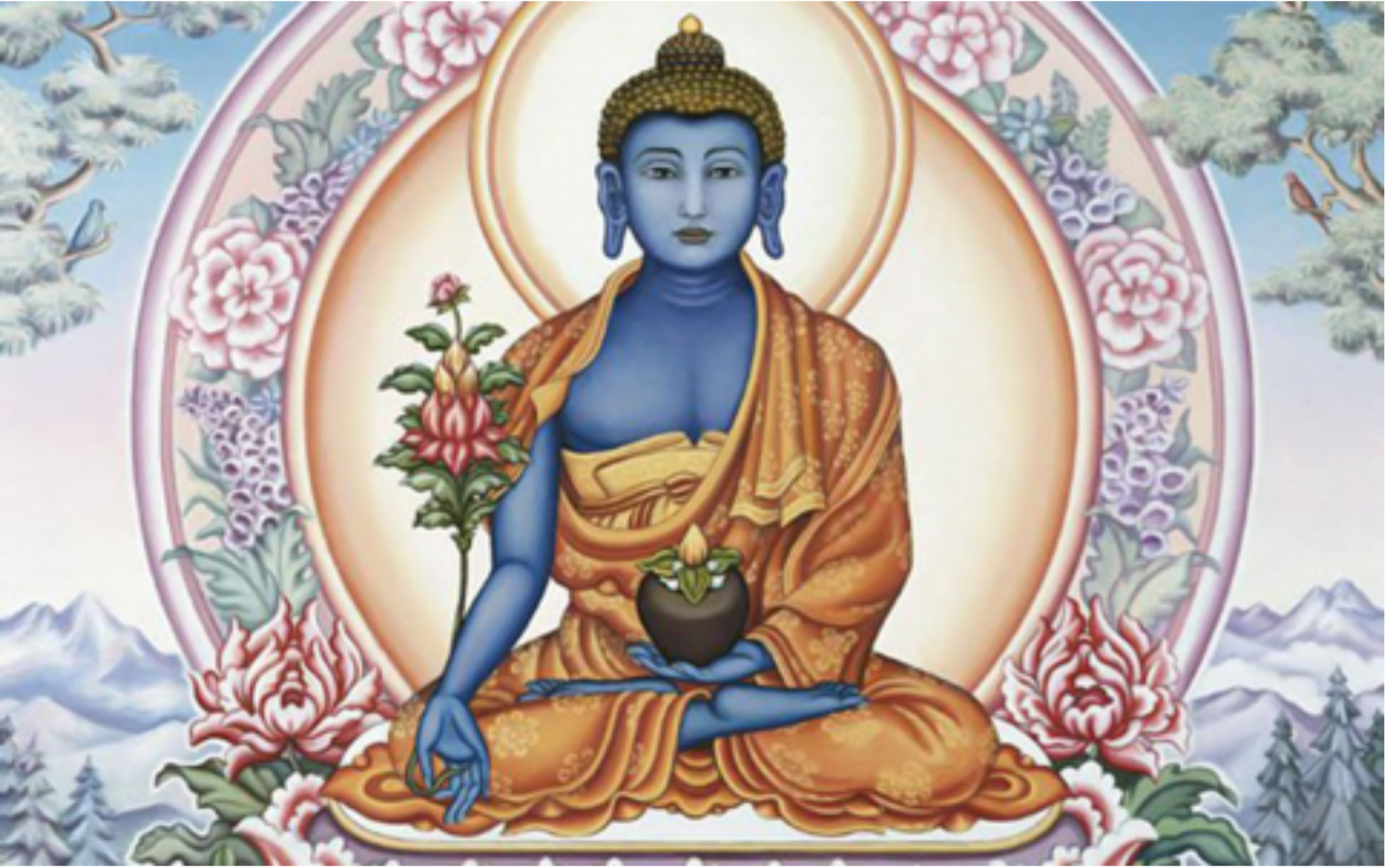 Anna's Medicine Buddha Retreat and Activity 2022
Medicine Buddha Retreat and Concious Body Exercise in Boppard-Rhine/Germany
If you are interested, please write a email message to:
---
Sowa Rigpa ExpTour 2022 – Himalaya – Tibet – Mt. Kailash – Nepal Himalaya Upper Mustang
07. July to 05. August 2022
It is also possible to participate in parts.
Medizin Camp – Sherpa Land – Nepal Himalaya
Midth of October 2022
Anna's Medizin Buddha Retreat und Aktivitäten 2023
Medicine Buddha Retreat and Concious Body Exercise in Boppard-Rhine/Germany
If you are interested, please write a email message to:
anna.amchi.dharma@web.de
Medizin Camp – Sherpa Land – Nepal Himalaya
Midth of January 2023
If you are interested, please write a email message to:anna.amchi.dharma@web.de
---
Jetzt alle Neuigkeiten und Events der Sowa-Rigpa Stiftung erhalten
Medicine Camp Sherpa Land 2016
Report of Mrs. Christa Fürth
Mehr Info: hier
Buchtipp
Contemporary & Timeless
Buddhistische Skulptur der Newar des Kathmandu-Tals
more info: here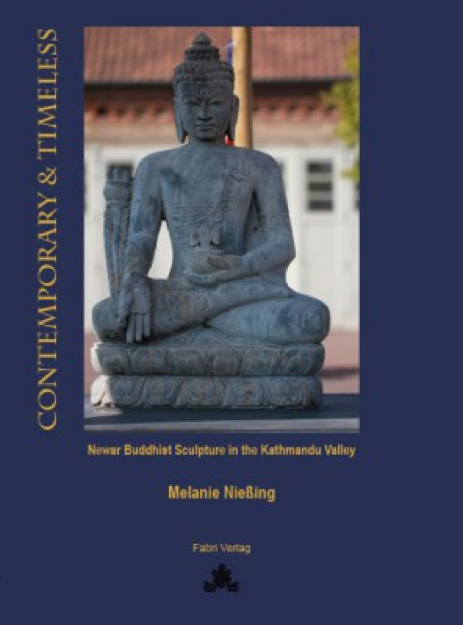 Sowa Rigpa Pilgerreise 2016 – Impressionen